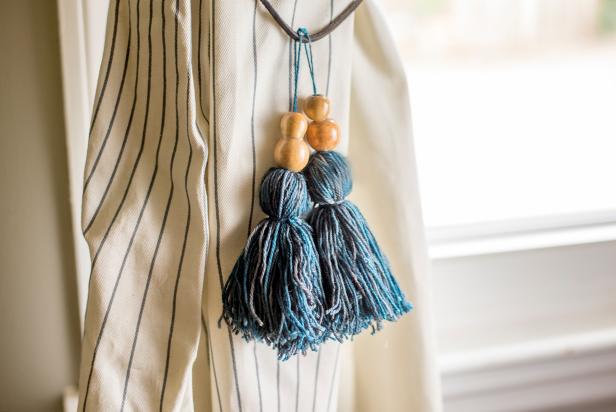 How do you accessorize an accessory? Curtain themselves are made to trim a window. Sure you can add fun patterns or different fabrics textures and even unique curtain rods to add a personal touch to your windows. However, the ultimate accessory for a curtain are tie-backs. Here's an easy and inexpensive way to make your own tassel curtain tie backs.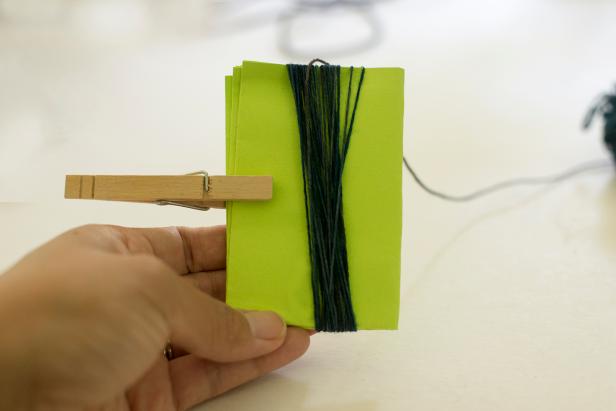 Wrap It
Cut two 6-inch pieces of yarn and set aside. Fold the card stock into a rectangle. The size of it will depend on how large you want your tassel to be. Wrap the yarn around the rectangle about 30 times or until you get your desired thickness.
Pro Tip
Use sock weight yarn.
Bundle
Slide the yarn off the card. Use one of the 6 inch pieces of yarn to tie a double knot in the middle of your bundle.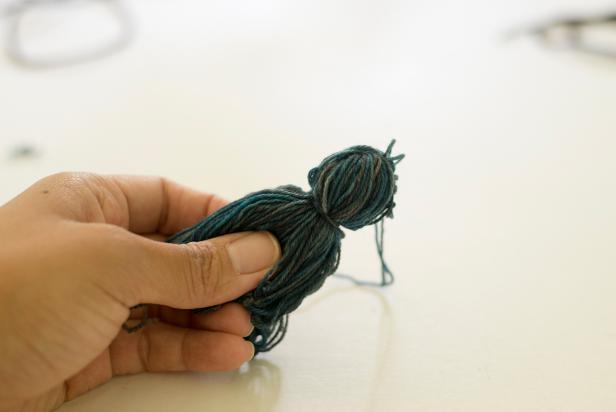 Tie
Fold the bundle in half so that the double knot sits at the top. Wrap the other 6-inch piece of yarn around the entire bundle. Secure with a double knot.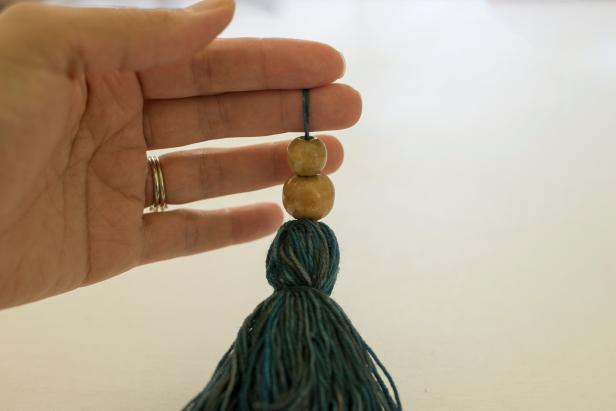 Add Beads
Slide the beads on to the top off the tassel. Secure the beads with a dab of hot glue at the base of each bead.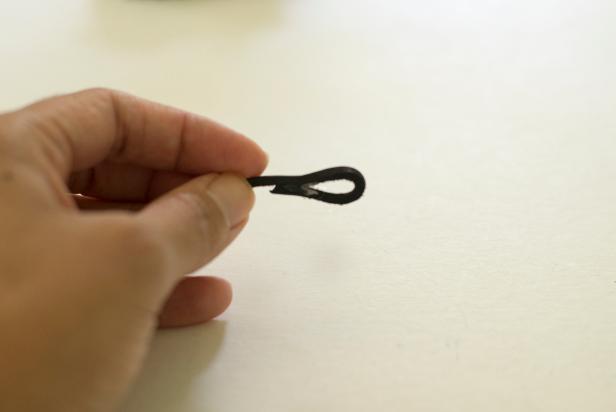 Make a Loop
Cut a piece of the leather string or rope to the size you need to fit around your curtain to tie it back. Fold the ends in about an inch from each end and glue.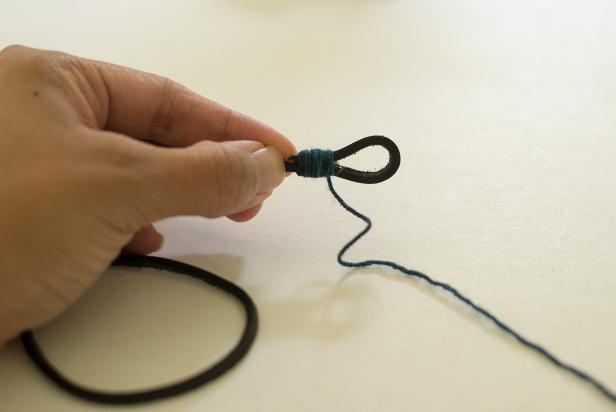 Wrap the Loop
Add another dab of glue then wrap yarn around the base of the leather loop. When the area is covered, add another dab of glue to secure the tail of the yarn, then trim.